News From Our South Pasadena, California Cosmetic Dental Practice
At South Pasadena Oral Surgery, we believe in creating a relationship with our patients that goes beyond the office doors. We've specially created this section of our site to share with you important news from our South Pasadena family dental practice.

Sincerely,
Dr. Stephen Goei
Your South Pasadena Cosmetic Dentist
Important Office Update from Dr. Stephen Goei
May 22, 2020
We hope this notice finds you and your family in good health. Our community has been through a lot over the last few months, and all of us are looking forward to resuming our normal habits and routines. While many things have changed, one thing has remained the same: our commitment to your safety.
Infection control has always been a top priority for our practice and you may have seen this during your visits to our office. Our infection control processes are made so that when you receive care, it's both safe and comfortable. We want to tell you about the infection control procedures we follow in our practice to keep patients and staff safe.
Our office follows infection control recommendations made by the American Dental Association (ADA), the U.S. Centers for Disease Control and Prevention (CDC) and the Occupational Safety and Health Administration (OSHA). We follow the activities of these agencies so that we are up-to-date on any new rulings or guidance that may be issued. You may see some changes when it is time for your next appointment:
Enhanced Disinfection Protocol
We will continue our enhanced disinfection control, including routine cleaning of patient areas and room surfaces with medical-grade disinfectant, and installing sneeze guards and removing magazines and toys.
All team members are screened daily with symptom questions, and their temperatures are checked daily to ensure they feel healthy and comfortable at Parklane Dental. Our team members are trained in proper hygiene etiquette and are committed to dental hygiene standards.
Parklane Dental is dedicated to securing heavy personal protective equipment for our dental team members. Your dental team here is instructed in proper usage and maintenance to ensure we are ready and protected for your visit.
Please allow time for increased disinfection between appointments. We understand that your schedule might change due to the stay-at-home order. Your dental team will actively reach out to patients with impacted appointments due to recent instructions from the state health department for dentistry.
We are practicing physical distancing by maintaining 6 feet of separation in our reception areas for both patients and visitors while you check in for your appointment. You can leave your cell phone number, and we are happy to call you when your appointment is ready.
We will ask our patients some screening questions relating to COVID-19 and also measure your temperature. Only patients with appointments and wearing facemasks (and one guardian accompanying a minor) are permitted into the office.
Our Annual Open House 2016
March 30, 2016
At our annual Open House we invite our referring dentists and their staff as a thank you for all of the wonderful support we recieve from them throughout the year. This year our open house was held on March 15th. We hired 2 Kogi taco trucks to serve unlimited tacos to over 50 offices for a total of over 250 guests.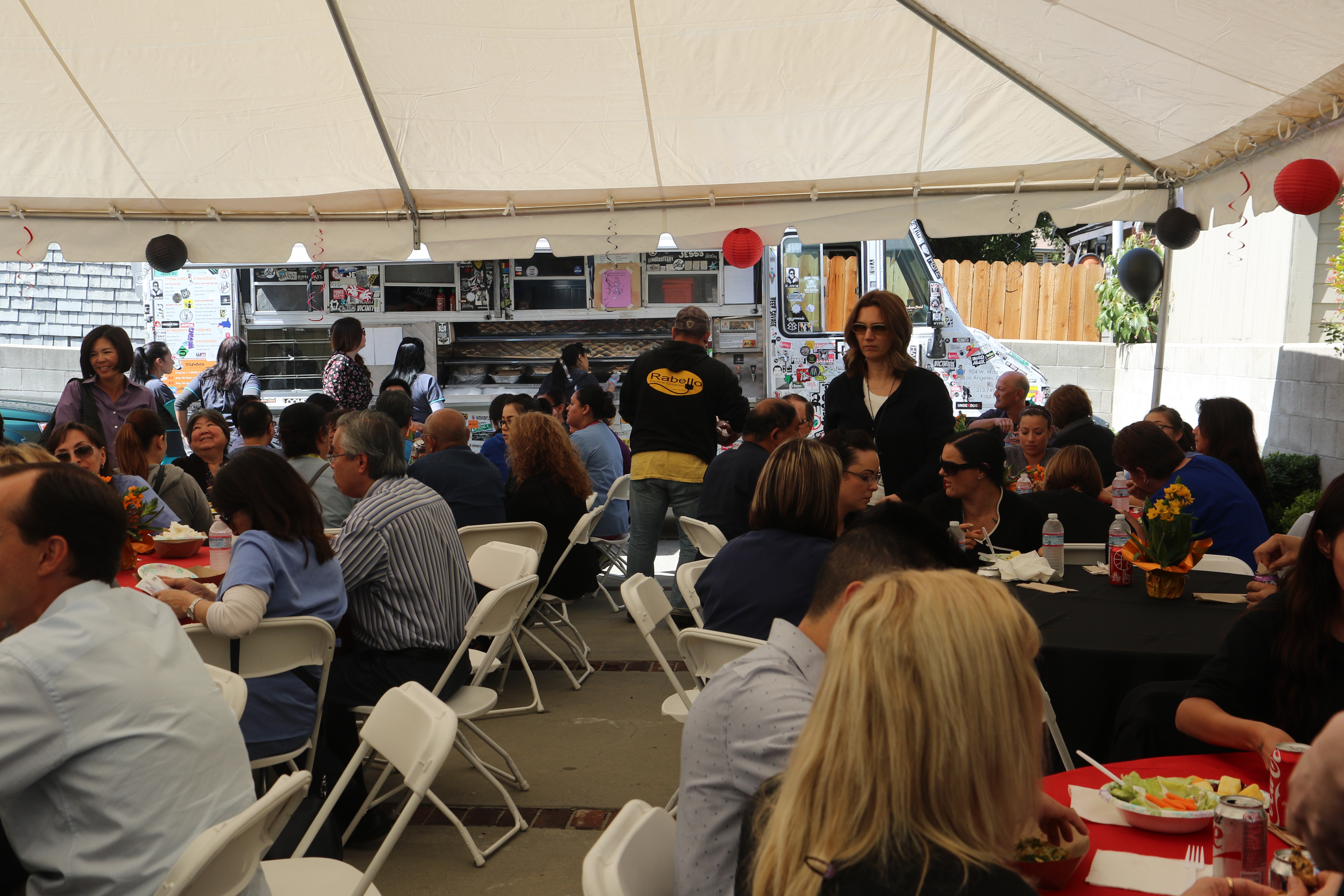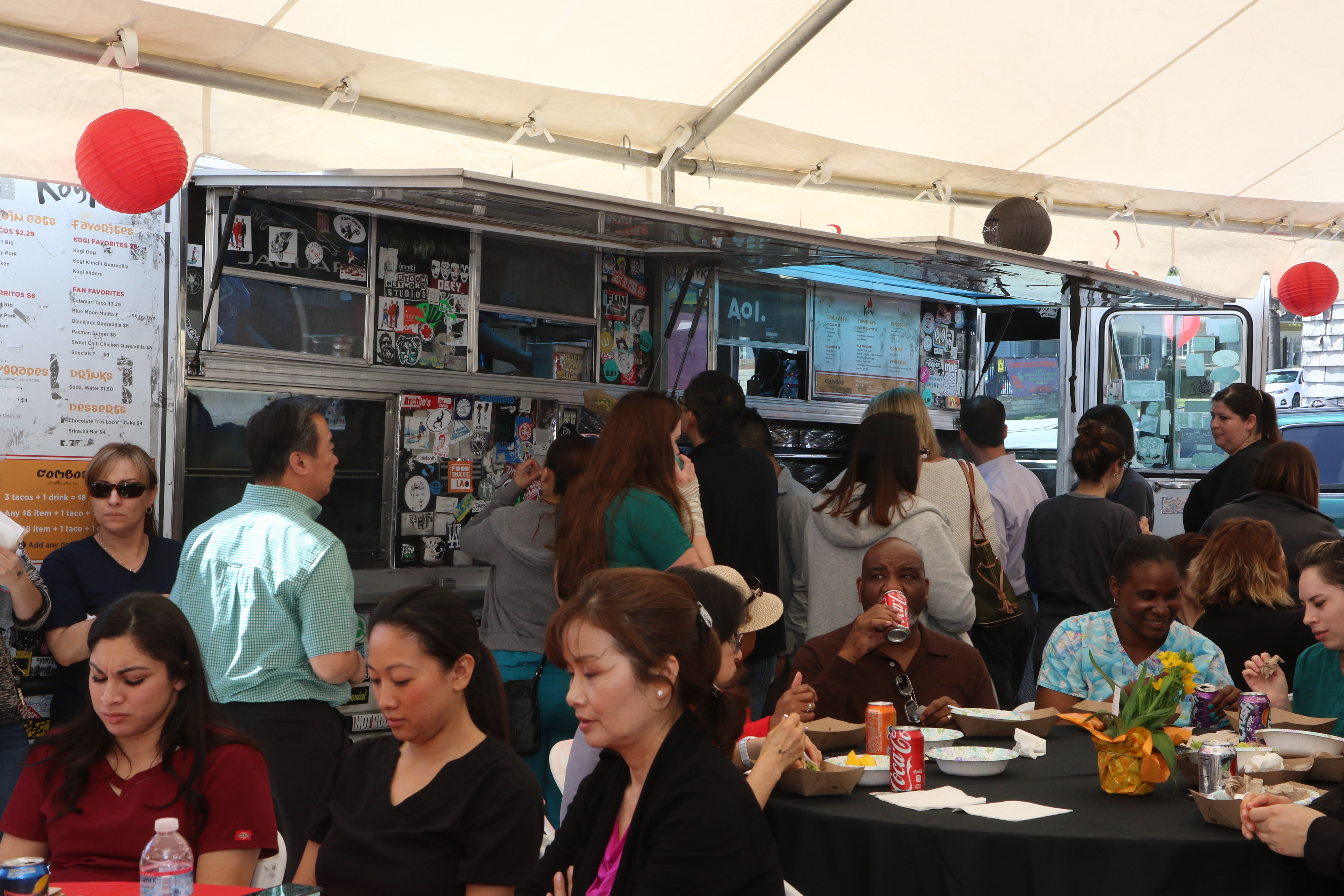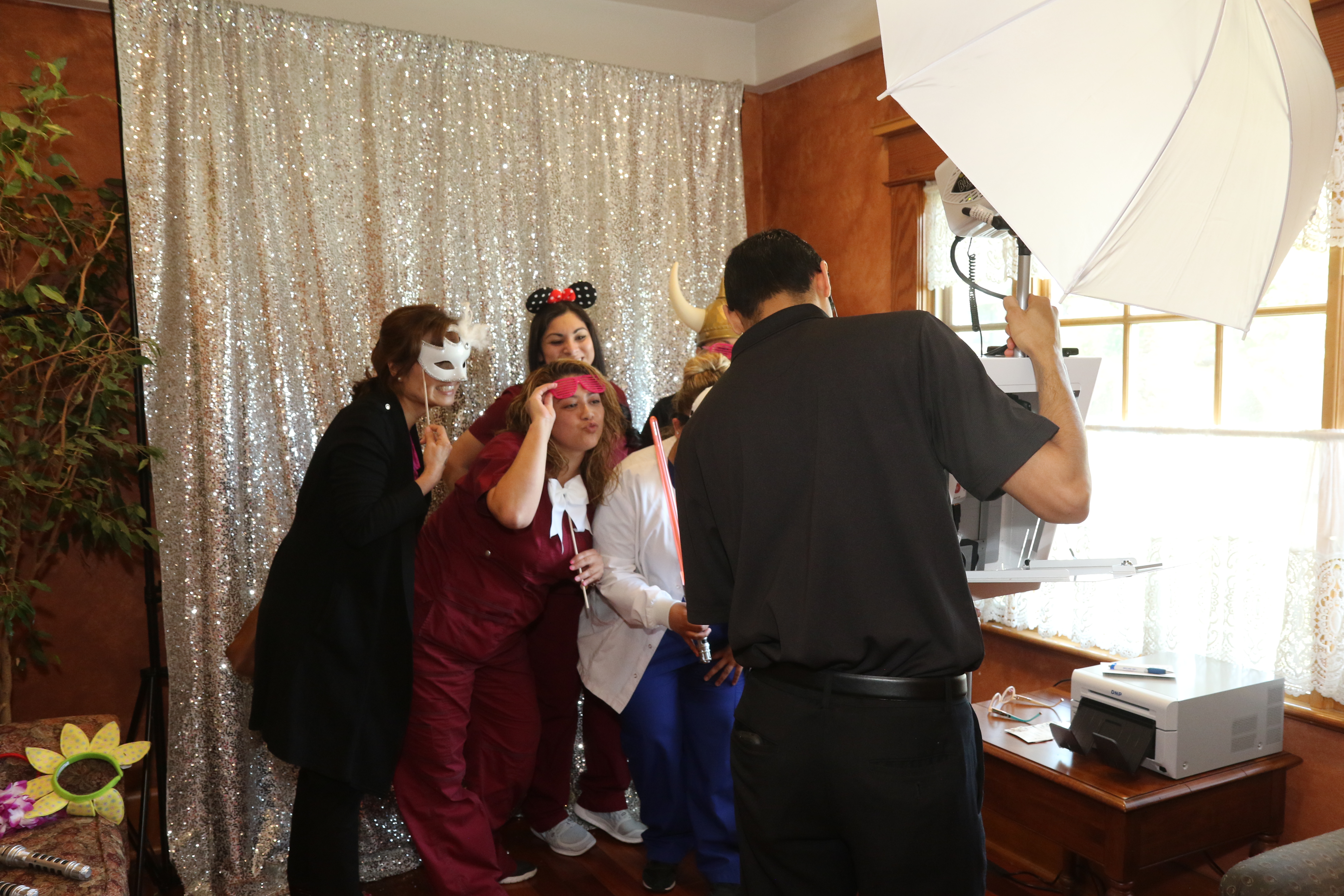 Our guests enjoying the photo booth!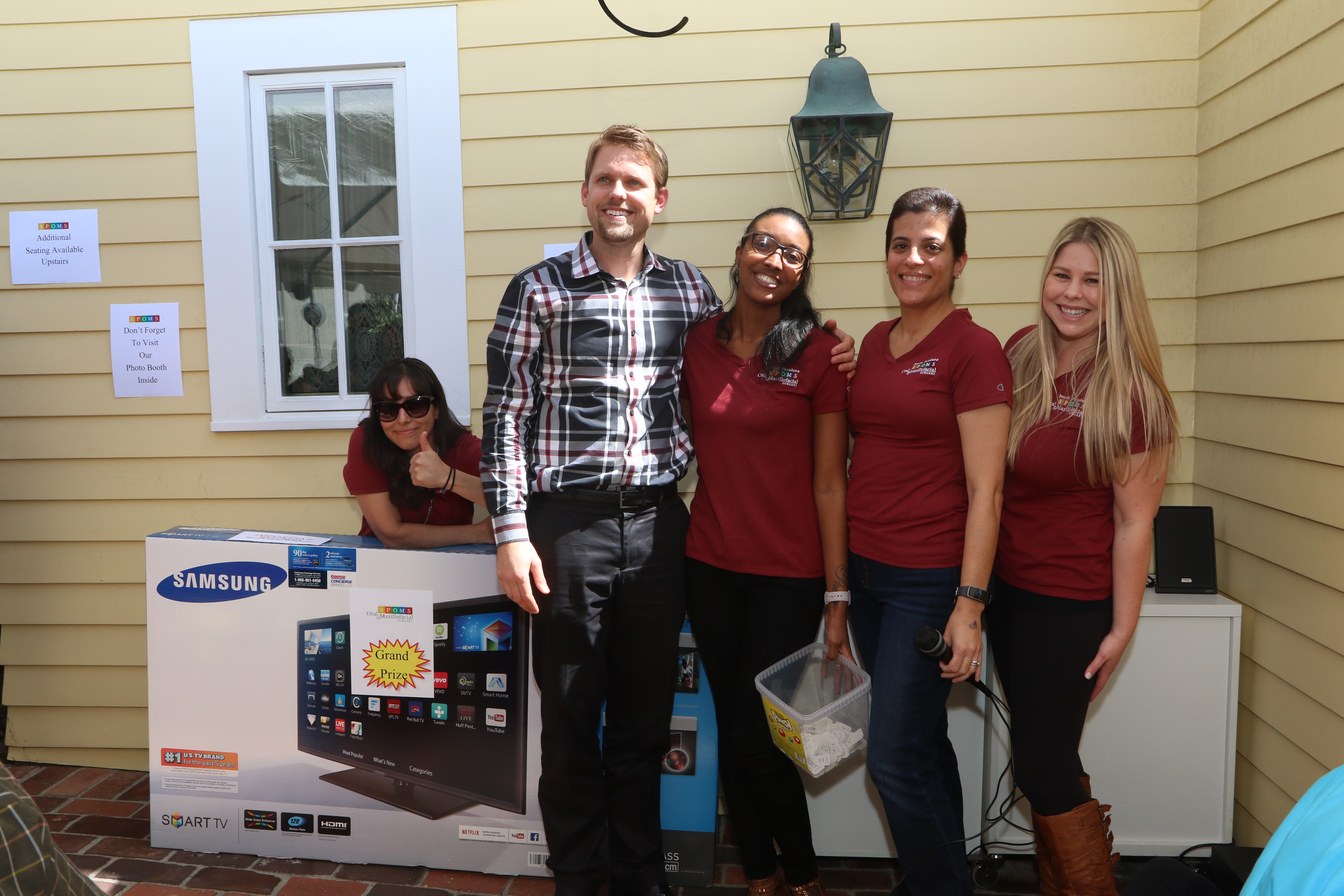 Our grand prize winner of a Vizio 55" flat screen Television.....Dr. Brian Edwards!!